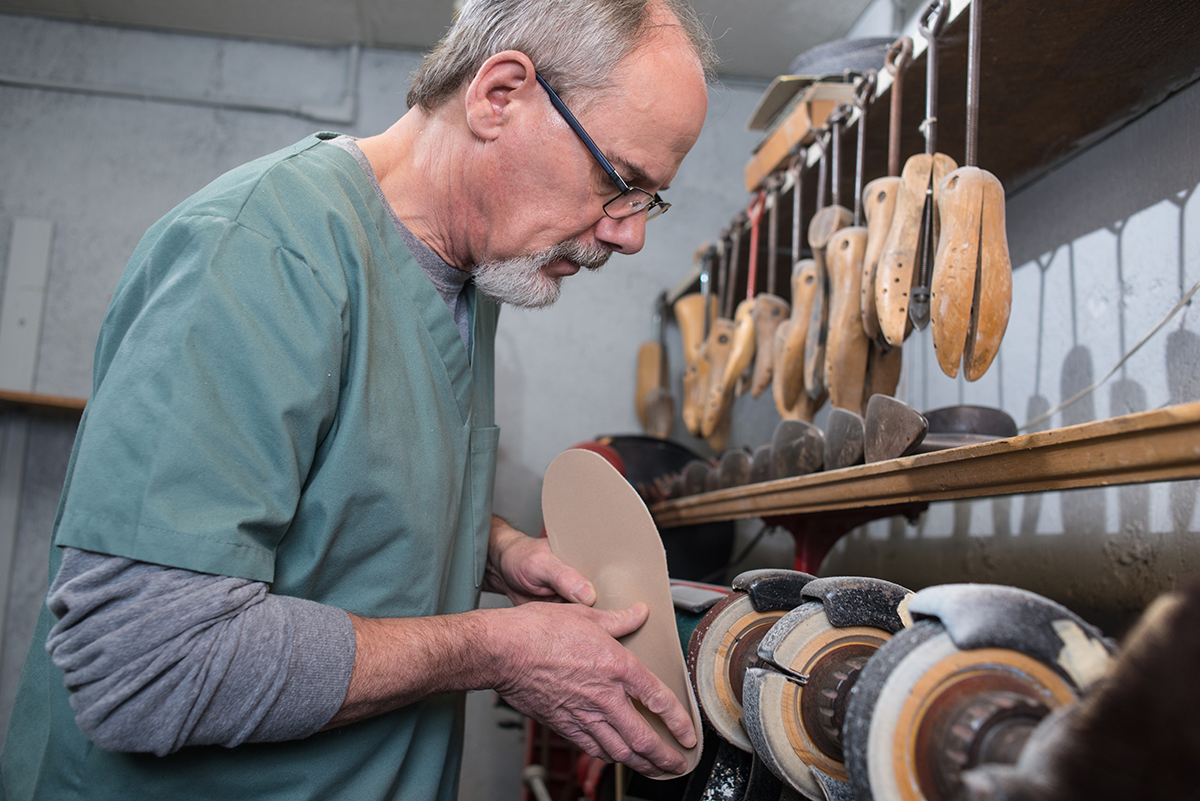 Don't live with foot pain and the discomforts that come with having feet out of alignment – get professional help from our certified foot specialist team. A.R. Menzies is staffed with highly trained Canadian Certified professionals who will perform a foot evaluation and gait analysis in order to create a custom foot orthotic. Foot orthotics are inserts that go into your footwear and provide medical benefits by supporting your foot and restoring functional alignment.
We have been in the field of foot orthotics since the 1940s. All our foot orthotics are manufactured onsite as our facility is fully equipped to do all customized manufacturing and adjustments.
We count on our feet to get us where we need to go and A.R. Menzies wants to make sure that foot pain or other foot ailments don't stop you from keeping up with your lifestyle.
We provide foot orthotic relief from
Chronic heel pain
Corns
Calluses
Plantar fasciitis
Heel spurs
Painful feet & arches
Bunions
Hammertoes
Diabetic & Arthritic feet
Flat feet & High Arches
Neuromas
Metatarsalgia
Our treatment options include
Prescribed foot orthotics
Compression Stockings
Orthopedic shoes
Custom footwear
Orthopedic Footwear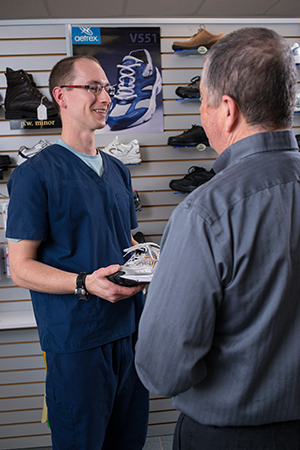 During the assessment, the pedorthist may recommend orthopedic footwear to better accommodate your orthotics. This may be as simple as discussing a quality sneaker or casual shoe. In certain cases, for clients with greater foot deformities, we also provide custom footwear.
What's an orthotic?

A foot orthotic is a custom liner which inserts into your shoe. This device supports and aligns your foot and lower extremities. As a result, it provides support for your arches and relieves strain.

What is a Certified Pedorthist?

A Certified Pedorthist is trained in the manufacturing, fitting and modification of foot appliances and footwear for the purpose of alleviating painful or debilitating conditions and providing assistance for abnormalities or limited action of the lower limb.

In Canada, there is a College of Pedorthics which ensures the regulation and certification of pedorthists and protects the public by ensuring standards for quality and practice.

What shoes should I bring/wear to my appointment?

We recommend you bring/wear footwear that you would normally wear. The pedorthist will often check the wear pattern of your shoes. We also suggest a shoe with a removable liner so that our pedorthist will be able to tell how much room they will have to work with in your footwear. Foot orthotics are made to fit most footwear with a removable liner.

Do I need a doctor's prescription to meet with a Pedorthist?

It is best to have a doctor's prescription with you when you attend your appointment. We are unable to dispense custom foot orthotics without a written referral. If you have private insurance, you will often be required to have this in order to be reimbursed through your insurance.

Are there different types of foot orthotics?

They are custom made for each individual client's feet. The material used, hardness, softness and thickness is determined by the pedorthist once they have completed a biomechanical evaluation of your feet. They can never fit different users!
---