Allan Menzies – C. P. (C), President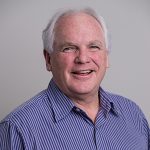 Allan purchased the family business from his father in 1989. His grandfather started A.R. Menzies & Sons Ltd. in 1920 after suffering a lumbering accident in which his leg was amputated. This provided the catalyst for him to learn the art of prosthetics and start his private practice. This makes the company a third generation family-run business. To learn more about the highlights of the last ten decades, see our Company History page.
Allan has been a Canadian Certified Prosthetist since 1979. He attended the Rehabilitation Institute at Northwestern University in Chicago and numerous in-depth courses around North America. Allan continues to attend compulsory seminars to continually upgrade his skills and knowledge on advancements of prosthetic components, products and manufacturing.
He has been helping those who have lost a limb rebuild their lives and independence with a combination of cutting edge technology, skilled workmanship and compassionate care for forty five years.
Allan was recognized by fellow Rotarians and received the Paul Harris Fellow award in 2009. This is in recognition of a person's exceptional service to the club and community. This is one of the highest distinctions that a Rotary Club may bestow to a Rotarian.
Barry Rothenberg – B.Sc, C.P.O., C.O. (C)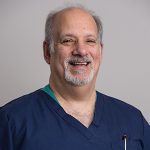 Barry has been a practicing Orthotist at the Menzies' clinic since 2004. He has been practicing in the field of orthotics for more than 30 years.
He moved from New York looking for a more "relaxed" life. Barry received his education at New York University, where he obtained a Bachelor of Science in Prosthetics and Orthotics. In 2007, Barry wrote his Canadian Orthotics exam and became Canadian Certified.
Barry works very closely with health care providers at the Stan Cassidy Rehabilitation Facility. The Stan Cassidy Centre For Rehabilitation is a recognized North American leader in neurological rehabilitation.
Heather Menzies – Office Manager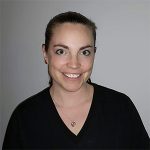 Heather is the daughter of the owner, Allan Menzies. Heather grew up in the family homestead adjacent to the company clinic. She has been exposed to the world of prosthetics, pedorthics and orthotics all her life.
Patients put their trust in A.R. Menzies, sharing emotional, often life-changing moments. "People think it's the end of their life when they lose a limb" says Heather. "They're depressed, their partners and family are stressed. It's amazing to see the difference once we help them get back on their feet again."
Heather is proficient in all dispensary fields of the clinic and able to provide excellent support to the team. Heather has been fortunate to work in many administrative roles over the last 14 years; including accounts payable, receivable and payroll clerk. Today, she works very closely with her dad and is instrumental in the daily running of the business.
Bridget Menzies – Vice President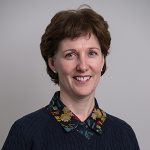 Bridget, is a native of Fredericton. She attended Humber College of Applied Arts & Technology, in the Hotel and Business Management Program.
Following college, Bridget was employed at the Hilton Saint John & Trade Convention Centre. Bridget was employed with the Sheraton Hotel Fredericton, Delta Fredericton and Holiday Inn Fredericton from 1992 – 2005; last several years in the position of Director of Sales & Marketing.
Highlights of her hotel career included the organization of several international conferences, the lead organizer for the Royal visit of Queen Elizabeth and Prince Philip and working with Wallace and Margaret McCain for their daughter, Eleanor's, wedding reception.
Bridget has held board positions over the years with several organizations including Homeless Emergency Shelter, Fredericton Chamber of Commerce and Transition House.
Bridget has enjoyed the last decade working with her husband, Allan, and his daughter, Heather, at the family business. With her sales, marketing and managerial skills, Bridget was able to inject some fresh ideas and views in advancing the clinic.